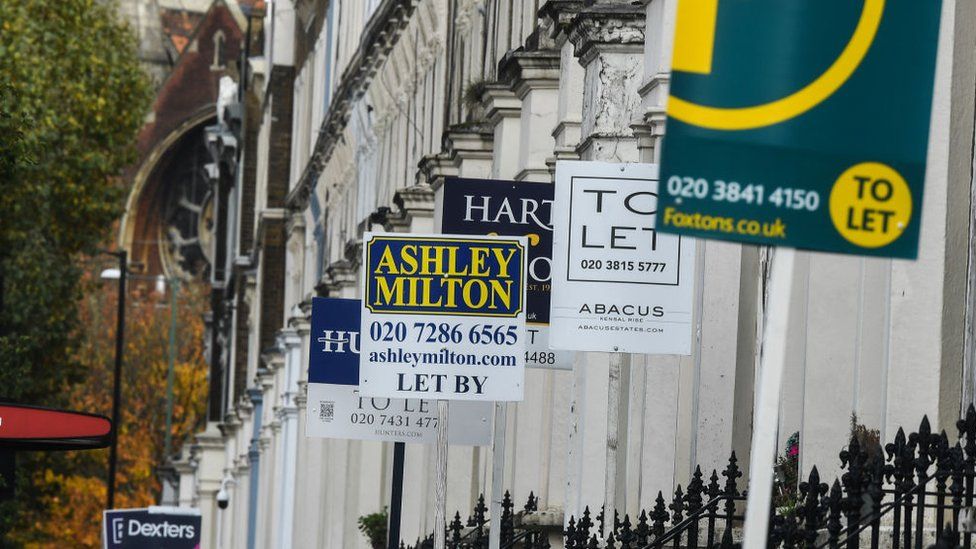 It is cheaper to rent a property than it is to buy a home for the first time in more than six years, says Hamptons.
Research by the estate agency suggests that before the pandemic began in March 2020, people buying with a 10% deposit would have been better off than renters by £102 a month.
But last month, it found the average private sector tenant was better off, spending £71 a month less in rent.
There are now only four areas in the UK where it is cheaper to buy than rent.
They are the North East, North West, Yorkshire and Humber, and Scotland.
This is in contrast to May last year, when rental demand dropped as younger adults returned to live with their families during the pandemic and work and leisure restrictions made city living less attractive.
In early 2020, it was cheaper to buy instead of renting in every nation or region in the UK.